Tips On Driving More Traffic To Your Online Auctions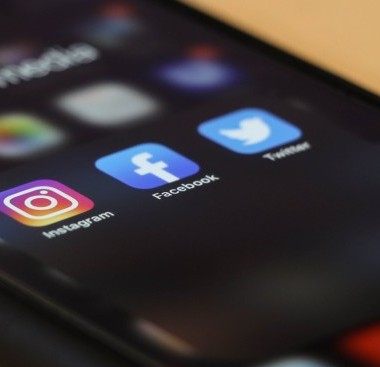 If you're looking to bring in more people than ever to your auctions, hosting online live bidding auctions is one of the best ways to do so! The auction industry has been transitioning to the digital world for many years now, and out of all of the strategies, live online auctions have been seeing some of the most recent success.
Online live bidding auctions provide much more flexibility for all parties involved. By the touch of a button, a customer can place bids and make purchases from wherever they are (as long as they have internet). The challenge is driving more people to your online auctions and expanding your audience.
At InnovA, we offer a cloud-based auction management software to help auction companies streamline their business. By offering a variety of services, we will help your company reach your goals. In this post, we give some tips on how you can drive more traffic to your live online auctions.
Understand your audience
The first and most important thing to do when trying to increase your audience is to understand your audience, inside and out. Depending on what you're selling at your auction will determine the exact audience in which you should target. It doesn't make much sense to promote your online automotive auction to your equipment auction audience, and vice versa.
When coming up with an audience to target, think of your network, the companies you have worked with previously, and go from there. Once you determine and understand your audience, including their demographics, you will help to narrow down your promotions which will hopefully lead to an increase in bidders!
Assess item value
One thing that turns bidders away almost instantly is when items are just priced too high. When hosting an online auction, it is important that you are properly assessing the value of all of your auction items. With an auction management system like ours at InnovA, pricing valuations come easy! All of your inventory will go through a price valuation process, in which you will receive an estimated auction and retail price for your item, allowing you to make additional decisions on your inventory if needed!
One of the best ways to increase traffic at your online auctions is by utilizing social media to promote your events. To get the word out to the most amount of potential bidders, it's important that you are utilizing multiple social media channels to promote and highlight your events. The engagement you get on social media has been seen to directly correlate with the traffic of your online auctions! Be sure that you are targeting your specific audiences by using hashtags and other keywords!
Use images and descriptions
Lastly, to continue bringing in more traffic to your online auctions, quality images and descriptions of the items you are selling is so important. When bidders are only seeing the item online, they can be hesitant with their bids since they won't be able to see the items in person. Make sure that you are using professional photography to give your online audience the best experience, as well as providing more than enough information when describing the item!
Planning and marketing an online auction is not as easy as it may seem. When attempting to increase the traffic of your next online auction, keep these tips in mind!
InnovA's cloud-based auction management software is designed to help company's save time, money and ultimately increase their profits. If you have any questions about our Back Office software, or would like to request a free demo, please visit our website today.
https://innovallc.com/wp-content/uploads/2023/01/InnovA-09.29-Blog_.jpg
367
380
innova23
https://innovallc.com/wp-content/uploads/2023/01/logo-1030x324.png
innova23
2021-09-29 16:42:14
2023-01-17 16:42:46
Tips On Driving More Traffic To Your Online Auctions